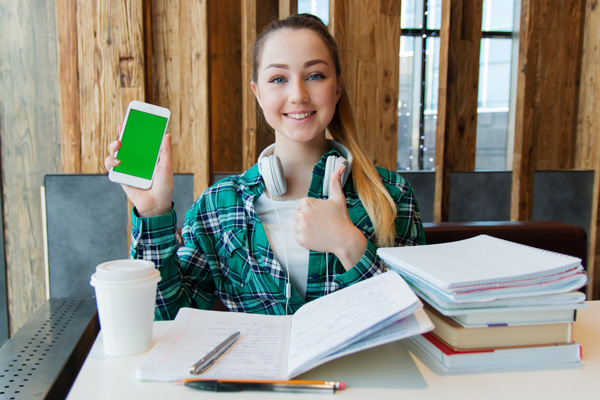 As a college student who has attended five different college institutions and taken numerous online classes, I have never experienced an online course as straightforward, simple, and practical as those offered by this professor.  You will never find a better way to learn math–once you experience one of Clark's classes, you will never be satisfied with anything else because his teaching style and internet platform combine to create the pinnacle of online education.
Clark Brown is the best math teacher I have ever had! I literally do not even want to take a math course if he is not teaching it! Explains concepts in a way all learning types can understand, is very patient with students, and is always available and eager to help students if they are having trouble. An amazing educator for sure.
The instructor always went above and beyond to help me. Always responded in a timely manner. Would recommend anyone to take his class!!
The class was very well structured. Math is a very hard subject for some to absorb. Mr. Brown was always available to ensure that you had every opportunity to succeed.
Clark is an excellent teacher and is always positive and encouraging with his students.
This is my second math class with Mr. Clark Brown. I'm starting to surprise myself and am getting a handle on the concepts and seeing how many different things are related. Really, I'm doing much better than I had ever anticipated. Occasionally Mr. Brown shares interesting facts and historic prospective on mathematics. My favorite part of the course is learning how math fits in to everyday and complex areas of life. The hardest but most rewarding problems include: flying in the sky, baseballs, path of projectiles, rotation of the planet, hands of a clock, cars rolling down hills, etc.
Clark Brown is by far the best instructor I've had. He genuinely cares about his students learning the material instead of just moving them along like sheep.  If I ever needed any additional help, he was more than willing to sit down with me and go over any questions I had. Clark's love for math really shows in his teaching and I believe it helps my willingness to learn it as well.
Professor Clark Brown is an excellent teacher and I believe he would be a perfect fit for any student.
Clark is an excellent teacher. Algebra has been, by far, one of the most difficult classes I have taken; having a teacher like Clark can make all the difference in learning–I will highly recommend Clark as a teacher and his courses.
One of the best math teachers I have ever had!
Clark Brown is a terrific instructor! He is very thorough and eager to help when needed and he is always readily available. He always has a positive vibe that will put you at ease when learning. His knowledge of math is incredible and has no problem slowing something down (putting it in slow motion) when someone is having a tough time. His class has been very insightful and fun at the same time.
He is just by far the best teacher I ever had and probably will ever have.
I would like to applaud Clark Brown for his instruction of the course. This is the first time in my educational experience that not only did I learn with ease, but also enjoyed learning math. He is goes above and beyond for his students and I'm thankful to have been in his class. I was just hoping to pass the course when I signed up, but now am hold an A in the course and am enjoying learning the course material.
Clark Brown is one of the finest educators I have had the pleasure of teaching me. Concepts that seemed completely alien and uninteresting to me were made easily understandable and doable by simply watching his extremely helpful videos. I remember many of these algebra concepts I struggled with horrifically in high school, and I soon found myself mastering these difficult processes all thanks to him. Truly a wonderful teacher as well as a wonderful guy. 10/10 would recommend.
At first I was very annoyed about having to watch videos since I usually prefer to read a textbook, but Professor Brown's videos are excellent and I ended up enjoying them and learning a lot. I am going to try to take as many classes as I can with him. I appreciate his teaching style and hard work.
Clark Brown is an amazing teacher there is nothing I would change about his class or the way he teaches.
Excellent instructor. Very professional.
Professor Brown is an excellent math teacher and makes it fun to learn.
Brown's passion for the subject he's teaching is very obvious, and it's rather infectious. He cares so much about the lessons that–in turn–I end up caring a lot about the lessons he's teaching. You can tell that he just really loves what he does. Out of all my online classes, he's been consistently the most engaging.
Professor Brown is the best math teacher in the world. Hooray for Professor Brown!
I really have enjoyed the class. I am learning a lot more then i had expected. Clark Brown has been an excellent teacher
Student engagement, in my opinion, is the most difficult thing about online learning. Clark did a fantastic job engaging us.
Professor Brown has been the best math instructor I have ever had. The structure and teaching style that Professor Brown provides has helped me understand math in a way I never thought I would.
Brown is one of the best math instructors I have ever had. He thoroughly explains every mathematical section and chapter of the courses textbook. He is always very willing to further assist students with homework and encourages the class to ask questions. I am very happy that I have had Mr. Brown as an instructor this semester.
His enthusiasm for the subject is enough to make anyone want to get involved. Professor Brown is absolutely outstanding, and his charisma and optimism can help you stay focused and willing to learn.
I find it infectious when a professor is very passionate about what they're teaching. This is how Clark is, in my opinion. I would dare say that even those that might find Mathematics difficult or annoying will find his class very fun and educational. He's more than willing to take time and explain a concept to anyone that might have questions about it. Anyone can tell that he just loves what he does, and I appreciate that.
The teacher did very well with the class. I would definitely choose Clark Brown as my teacher for future classes.  I recommend him to anyone wanting to take math.
Clark was a great instructor, and very helpful. I utilized the majority of the tools he provided and the course instructions were clear.
Clark was an absolutely amazing teacher. He went above and beyond to make sure that everyone learned the material. I have a lot of respect for Clark; he was an awesome teacher.
This was a challenging yet excellent course. I felt that my knowledge in mathematics/algebra was greatly expanded and that I was stretched in several different areas. Professor Clark Brown is a phenomenal instructor who was always kind, approachable, thorough, and immensely knowledgeable. You can tell that he genuinely cares that his students are successful in his course since he provided us with many different opportunities and resources to help ensure that. I was very grateful to have such an excellent instructor, and there were many times that I left class thoroughly impressed. Great course, and great professor.
Clark brown is a fantastic instructor and an inspiration
Clark was a more than excellent teacher! I feel privileged to be able to be a student of his! I wish all my classes were as organized as his and set up how he teaches. If I ever have to take another math class I would definitely go out of my way to make sure he'd be my instructor. I love how he utilizes the technology in his classroom. Thanks for a great learning environment!!
Clark is an amazing teacher and I will continue to take his math classes. He makes math fun and enjoyable.
I can't say enough good about Professor Clark Brown. He is incredibly knowledgeable, and he has a wonderful gift of teaching.
Clark was amazing! He was very accommodating, and was available when I needed help.
Professor Brown is the most competent math instructor I have ever had. His class is very structured and well laid out.  The printed out lecture notes coupled with the step by step instruction made learning much easier.
Clark Brown is a very enthusiastic instructor, who always has a positive attitude, and turns EVERYTHING into math.
Clark Brown was a great teacher and did a great job at making sure everyone had the help they needed if they put forward the effort needed for the work. I would definitely take a class with him again!  Clark has definitely motivated me to excel and do better in mathematics and academics in general. Thanks for the great semester Clark!
The best math teacher I have ever had.
Brown is one of the best math teachers I have ever had.
Excellent class and excellent teacher.
Clark Brown is an amazing teacher. He has a great way of teaching and you can tell that he wants everyone to do well.
Even though Algebra isn't my strongest suit, Prof. Brown was able to help me when I needed it and provide me with effective instruction to help me solve the problems I had.
Brown was very knowledgeable about everything he taught. His lecture notes system was extremely efficient for ensuring students stay on track and pay attention.
He is very good teacher and I love him.
The Instructor was very friendly and definitely had a strong knowledge of the content.
Clark is probably the easiest instructor to learn from i have ever had
The instructor was very knowledgeable in math. He was very encouraging and helpful in situations where one did not understand. He would take extra time to explain what one was having issues with. Very good instructor.
I truly understood most of the instruction with Mr. Brown which has not happened in the last three years or so with other math teachers and subjects.
Clark is an amazing instructor! I really enjoy his class and he has taught me so much more than simply algebra.
Very effective and organized.
Brown was one of the best math instructors I've ever had. Not only did his teaching style easily present the concepts of the lessons, but he never made any student feel bad about forgetting old math concepts; instead he provided helpful tips and refreshers to help get them up to speed.
Brown has done an outstanding job in the course I have taken. He has worked with me 120% in the course I have taken and has provided excellent work ethic in doing so.  He has helped me in every way I have needed. Mr Brown is an outstanding professor and if it wasn't for him, I wouldn't have done as well as I have in this class. Thank you Mr. Brown for an outstanding job.
Most organized math teacher ever! Used technology soooo effectively that I got more out of his class than I would have if I had actually been there. This is rare for me because I struggle online.
Math, what can I say, it is challenging. However, Clark was helpful in any way he could and was available, even over the phone, which I thought was pretty neat.
I never cared much for math, and I was dreading this course. However, Professor Brown is very knowledgeable and helpful, and he made this course much less tedious than I had anticipated.  I actually enjoyed the class, and feel that I have a much better understanding of mathematical concepts than I did when I began the course.
Professor Brown is very professional and an excellent teacher and mathematician. I
He is an awesome teacher. he's the best.
Clark is a fantastic teacher.
Clark Brown is an amazing math teacher. I couldn't ask for more!
Clark Brown has been one of the best instructors that I have ever come across.
I have never had a better teacher than Clark Brown. He really goes out of his way to make sure you have all the tools you need to not only understand the course work but to make sure you succeed. I have never seen a teacher go out of his way like Clark does.
He is a great teacher who does things right. He is to the point about things and his system is great. I really was able to get the full learning experience out of this class.
The instructor is one of the most helpful instructors I have ever met.
Clark Brown is the best math teacher I have ever had. I have never met someone so passionate about math and making sure everyone in the class understands the material. His teaching methods are very easy for me to learn and the quizzes and homework are designed to ensure preparation for the tests.
Fantastic teacher. I will never take a math class again without Professor Brown teaching it.
Clark is an excellent teacher with a positive message!
He is an outstanding instructor.
This course was the best math course I have ever taken. I did really well even though I was having a tough time with my regular activities.  My instructor was amazing and I would definitely recommend this class to others in the future.
He's a great teacher.
Great instructor. Method of teaching and taking notes are great.
Clark is a phenomenal teacher.
Excellent teaching-he knows a lot of techniques that other teachers cannot explain.
I think the way Clark teaches is perfect. He's the first advanced math teacher that has made me feel like I can do the math.
Clark Brown is an excellent teacher! He provides visual notes to bring to class to fill in while he lectures.  The notes provide a visual aid to learning while he is teaching verbally, and hands on.  This helps sink the information in.
Brown is an excellent instructor. He is always willing to give extra guidance when asked and does well in explaining the content.
I have always been very anxious on any math problems. Clark Brown has been an amazing instructor.  Did I mention I currently have an "A" in his class and never have I had an "A" in math.
This class was very well put together. Clark Brown is an excellent instructor and will gladly suggest him to other students.
I love how Clark is so enthusiastic about math and teaching! You can tell he really loves to do this and really makes a big difference! I like how he explains some of the more difficult concepts, from a different point of view. I also love how is always reachable, easy to contact and is willing to help you every time you need it!
He is very well organized and the video lectures are extremely helpful!
Honestly I hate, hate, hate math and this has been the best math class I have ever taken. I love how it is set up. I think that everything he asked of me was actually important, not just busy work.
Class was great. Teacher is awesome.
Clark's thorough lectures and explanations are the reason for my success. This class was very helpful and I can walk away with improved math skills. I am very happy with this class and teacher!
Professor Clark is a wonderful professor.